Announcement of first realistic plan to export 2GW of power from midlands wind energy to UK
The announcement today by Bord na Móna  in relation to wind export of 2GW of electricity directly to the U.K. grid demonstrates the common sense policy of utilizing  exhausted cutaway peatlandwhich are primarily located in uninhabited areas of land.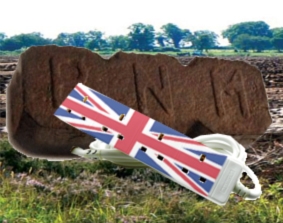 The plan which mirrors that of the private concerns Mainstream and Element Power has the advantage of not causing nearly half as many problems for itself by generating opposition from within dissatisfied  local  communities. Element and Mainstream have been accused of upsetting local people with their plans to site large scale wind projects too close to residents whose fears of disturbance have not been adequately addressed and who stand to gain very little from them.
According to Cormac Walsh of ECI
'the Bórd na Móna projects will by and large be located in areas which can comfortably accommodate large scale wind turbines without causing major disruption to local communities.'
Community consultation has also been promised as an integral part of the development:
'It is also pleasing that [Bord na Mona] is actively looking to interact with any effected communities by providing socially valuable projects such as bio-diverse park-lands and new walking trails. At ECI we believe these initiatives could be supplemented by encouraging local groups to be supported in creating their own local sustainable energy co-operatives – a very good example of this would be the co-op formed in association with ECI two years ago on the Aran islands.'
ECI has suggested to the IWEA and other industry leaders  that a small proportion of profits from large wind energy developments should be set aside as seed funding for locally-owned smaller scale renewable energy projects. This would maximize community benefits from and participation in the renewable sector both in the Midlands and throughout the country.