On Wednesday, the Energy Minister, Pat Rabbitte, launched a capital fund which will support sustainable energy investments in 2012 in the public, commercial, industrial and community sectors.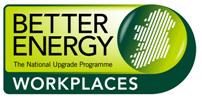 This fund provides €7.5 million for projects that support an institution of businesses energy performance.
According to the Minister, "Building on the success of previous schemes, this fund will ramp up the competitiveness of Irish business by delivering real savings in an affordable way for both public and private enterprise. This is a timely example of organisations in Ireland working towards best practice in energy efficiency to deliver real benefits in all sectors of our economy."
Applications for funding will be evaluated on a competitive bid basis, with the scheme open now. Successful applicants will be notified in June.
SEAI gave examples of successful projects in previous rounds of the grant scheme which included:
The Eye and Ear Hospital 
The hospital appointed an Energy Savings Company (ESCO),  to carry out investment grade audit on the feasibility of upgrading equipment to provide energy savings. The equipment was selected, installed and commissioned including a 70KWe combined heat and power plant, building management system, efficient lighting, insulation and a remote energy monitoring system. The project Cost –  €330,000 producing an energy saving of 1,345,303 kWh, 25-30% of the hospital's energy use.  The projected payback of the hospital's investment is 5 years.
A full list of energy savings projects published by SEAI is available here