Sustainable Energy Communities Resources.
Information about the SEC Network Here
Network Events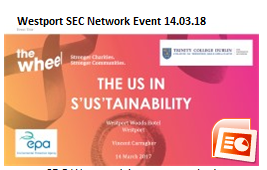 SEC Network Event, Galway 2 May 2019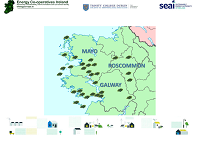 SEC Network Event, Castlebar, December 2018 Download Zipped PDFs of presentations
SEC Network Event Westport, 14th March 2018. Download Zip of presentations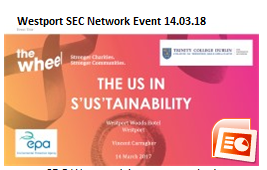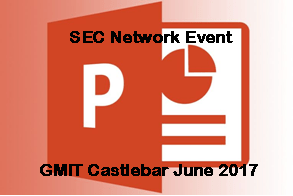 SEC Network Event GMIT Castlebar, June 2017 Download Zip of Presentations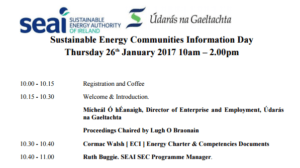 Sustainable Energy Communities Information Day 26th January 2017 Agenda
Resources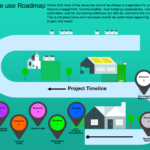 SEC Engagement Pack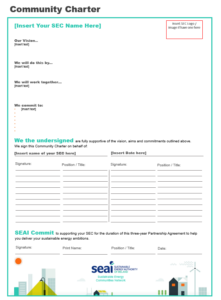 SEC community-charter template Download
For First, Initial Founding Members use this document
For additional members use the SEC Charter Additional Names Form Below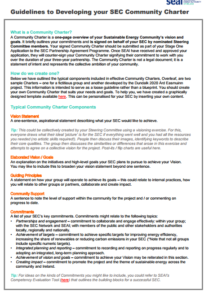 Guide to help you complete the SEC_community-charter Download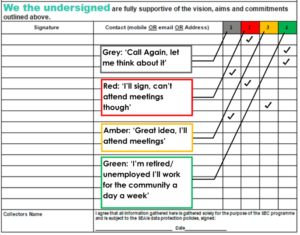 SEC Charter Additional Names Download
To see  how the colour system works Click here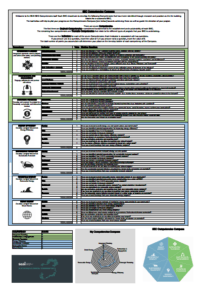 SEC Competencies Download
Select Your SEC's Competency in Each Section from the Drop-down in the Excel Sheet. Where '0' is competency not yet acquired, and '1' is competency acquired.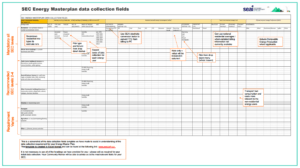 Data-collection-fields-guidance-Download