This Feasibility study was commissioned by Valentia Island Development Company with the support of South Kerry Development Partnership CLG to investigate the feasibility of community owned hydrogen energy (H2) opportunities in Valentia Island.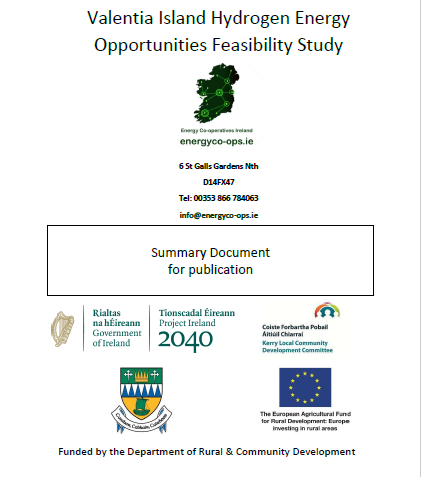 Energy Co-operatives Ireland conducted this study between May 2019 and October 2019.
The report investigated three Case Study Opportunities:
• Case 1: Light Industrial Hydrogen to Heat application in the Cable Station at Knightstown, Valentia
• Case 2: Combined Heating and Fuel Cell Vehicle Application
• Case 2a: Co-fuelling a Car Ferry H2 and Diesel
• Case 3: A large Scale Electrolysis and H2 Transport production and distribution project powered by large-scale (>3MW) offshore wind generation
The study found that the large scale project powered by >3MW offshore wind generation was the best case scenario. The clients presented this finding to the community at a public information meeting and received widespread support for the proposals.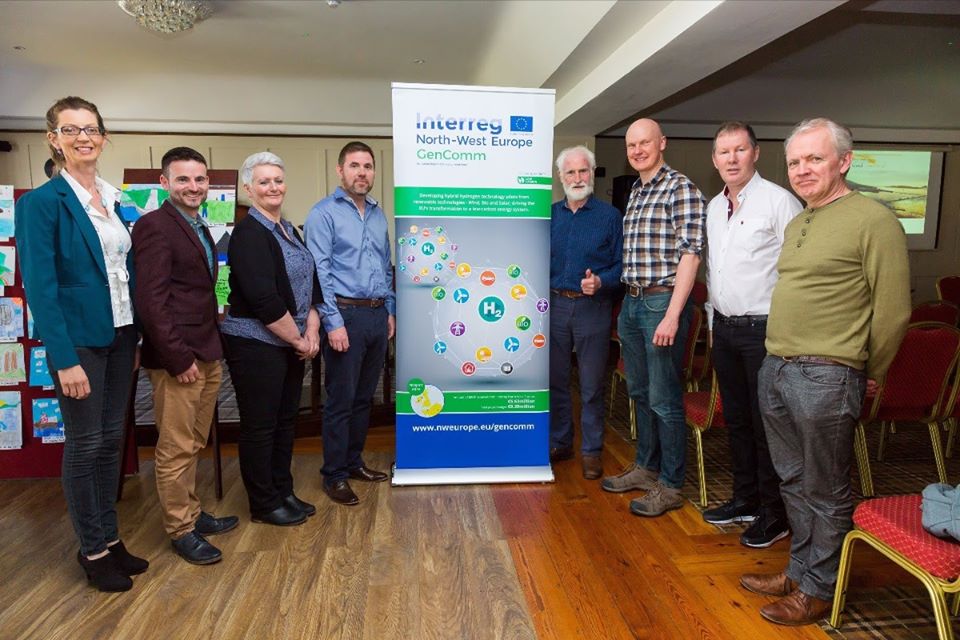 As a result, Valentia Island Energy Co-operative was formed and has lodged an application for a foreshore licence with the relevant government department. The project website is available here: http://vienergy.ie/