Energy Co-operatives Ireland Ltd have been commissioned by Rathlin Sustainable Island Network, with the support of Invest Northern Ireland to carry out a comprehensive Scoping Study which will map out the potential future of sustainability and renewable energy on Rathlin.
The study will look at a broad range of integrated opportunities that will bring together Northern Irish innovators and sustainability experts. These will create projects on the island that will build a strong future for the Island's community and economy and help meet the environmental challenges of the 21st century.
The study will help the Rathlin Sustainable Island Network
Collaborate to develop Rathlin as an eco-friendly sustainable place to live
Attract high value tourism
Create a costed strategy to reduce the islands reliance on fossil fuels
Show how the homes of the islanders can be made more sustainable, healthier, and more comfortable to live in.
Explore the potential for energy generation from natural resources
Are we just burning our money and producing too many polluting Greenhouse Gasses?
Rathlin Island imports nearly 100% of its energy. An estimated cost of this to the island's community is more than £440,000.  The source of nearly all of this energy is fossil fuel.
The island's energy could be responsible for  emitting as much as 3,000 tonnes of CO2: 19.5 tonnes per person living here, nearly twice the average for NI as a whole. How much is that? Well to offset it by carbon reducing trees, we would need 148,735 mature trees. This study will produce a costed plan to remove that imported fuel and emitted carbon —saving money, producing jobs and helping save our environment.
What is the Rathlin Sustainable Island Network?
We are a group bringing together a wide range of SME's, community organisations, and stakeholders. Some are based on the Island and others have close links with or interests in the island's economic activity.
The aim of the network is to investigate how best to use renewable energy to drive forward the concept of a sustainable low carbon island and collaborate in delivering a holistic project building on experience gained in previous projects implemented through the Rathlin Island Policy and Rathlin Island Action Plan.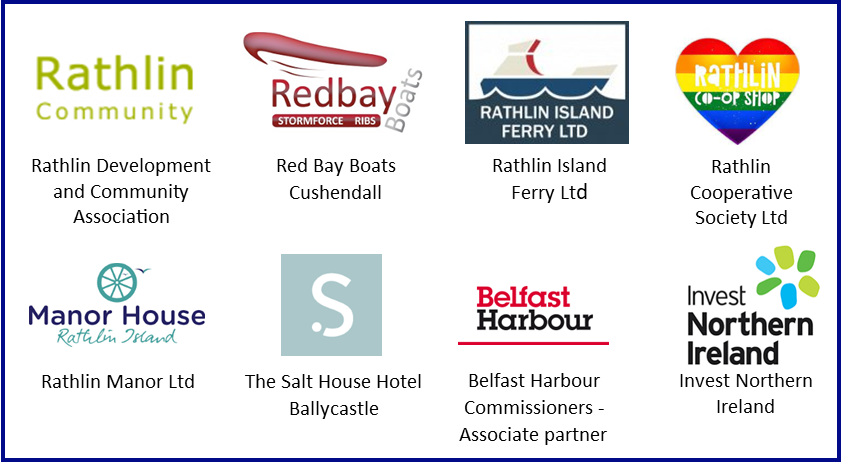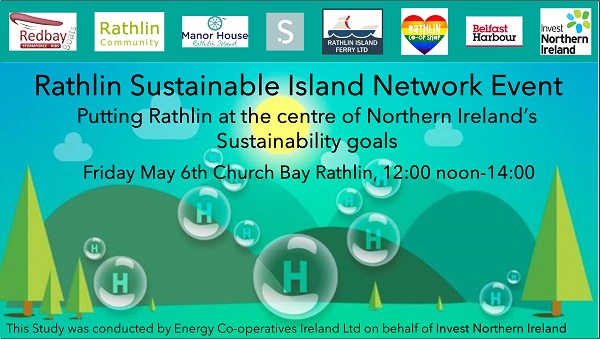 Energy Efficiency of Rathlin Homes Study

As part of our study, Energy Co-ops Ireland and RSIN are conducting Energy Performance Certificate (EPC) assessments on a selection of homes on the island. This sample of 10 homes, will represent the totality of homes on Rathlin. There was a great response to our request for householders to volunteer their home an EPC/Energy Upgrade Assessment and we have selected a representative sample of Rathlin homes.
Our surveys were led by Declan  Heggarty of Northern Ireland Energy Rating (website), based in Ballycastle.