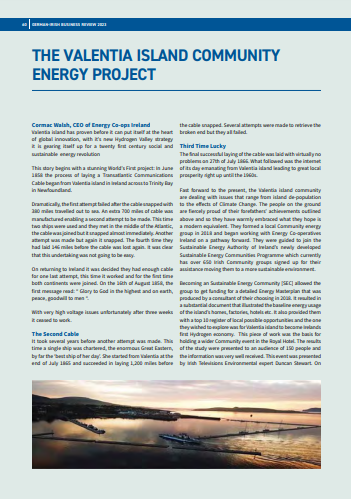 Our own Cormac Walsh has written an article on the Valentia Island Green Hydrogen Valley project for this years' German Irish Chamber Business Review 2023 published and available at this link (opens off-site). In it he also tells the amazing back-story of the world changing innovation of the community of this beautiful Kerry island.
Valentia Island Energy (in association with ECI) is a founding member of the German Irish Hydrogen Council. 
This association is a subcommittee of the German Irish Chamber of Commerce and has a broad membership of Irish and German organisations seeking to promote co-operation between Ireland and Germany to establish a supply of renewably and sustainably produced hydrogen to meet the vast demands for green power of the German industrial sector.